DAY THREE
Trent Munn hole in 1! Trent holed a 8 iron on the 17th, landing 1 foot in front of the hole before jumping in. The team played great golf to lead all the way to recorda 5.5-2.5 win, our first win over BOP in my six years of the event. Trent is the only player with 5 wins with Tyler and Mikey having 4 wins and a half. Trent still holds the 'gross' lead too on -14, one clear of Tyler who halved his match with a 69.
The afternoon round was a complete opposite of the morning as the boys were behind from the word go and it never improved. Trent got played off the course in losing for the first time and a number of others were very flat. Birchy kept his unbeaten run going as did Tyler. The only good part was Northland also lost so the equation sees us able to win just by beating Auckland - we have enough matches in hand to win on countback. There will be no updates tomorrow so keep an eye on the live scoring (link above) .... tbc!
DAY TWO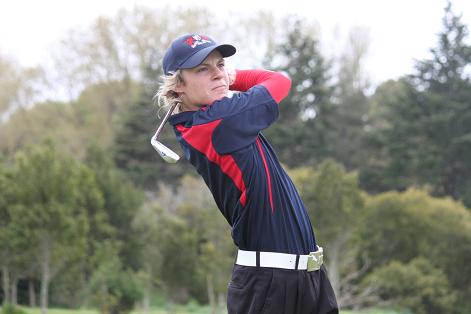 Last night went well apart from Alex's top being nicked by someone at the ten-pin, they wouldnt let the boys get it back when approached and by the time I approached them they were outside on exterior balcony with no top in sight. 'Rookie" Josh Sedgwick used his eagle eyes to spot the top hanging on a lower level balcony where this group obviously threw it. The top was retrieved and the offenderds avoided as they had started to get a bit angry! Tyler took out the bowling honours with Alex winning the speed competition narrowly over Trent, a reversal on last year. On to the Laser Tag and Kaylin showed his years of experience when beating Trent 6951 points to 6950. A stop off a PaknSave to restock almost turned disasterous as the thieves from bowling walked in just as they boys were leaving. Lets hope today we are the thieves as we steal a few holes from the opposition.
Round Three against North Harbour provede to be easier than in previous years with the team winning 5.5-2.5. Rookies Nic Q-H and Josh Sedgwick continued their unbeaten run as did Tyler, Mikey, Rhys and Trent. The boys walked in to lunch to be greated by the new Pacific Golfer magazine with Tylers ugly mug as the main photo! Nic Q-H proceeded to put one on each table to ensure thge other teams knew what they were up against. Northland scored a great win over Waikato to set up an interesting match against us to determine the only unbeaten side.
The lads were slowish out of the blocks but played the middle 9 holes well to lead 6-2 with 5 holes left. To Northlands credit they fought back well with clutch putts and birdies made to square the match 4-4. Tyler, Mikey and Trent remain unbeaten while the rookies lost for the first time. In the 'gross' comp the boys are keeping a count of, only two players are left in the running. Tyler shot 67, 67 to get to -11 but Trent maintained his lead after rounds of 70 and 66 to be at -12. The boys are thinking 20 under will not be enough now!
DAY ONE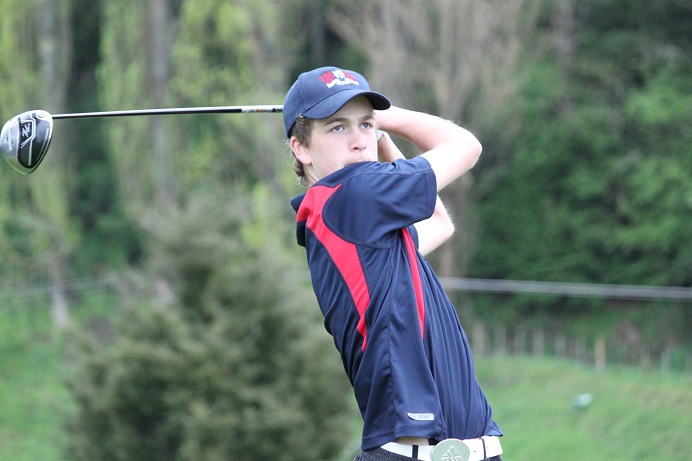 The boys all jumped out of bed at 6.20am and headed to the golf course for another great breakfast (managers get eggs on toast!). The day ahead couldnt get much better as we have the bottom ranked teams - effectively a warm up hopefully. Round one started okay but it took most of the boys 12 holes to warm up properly before finishing off Hawkes Bay 6.5-1.5. In the all important 'gross' team comp Tyler and Rhys shared the lead on -2 with Trent one shot back. Northland had a big win over BOP to prove their pre-event tag of the ones to watch true. Auckland and North Harbour tied which may have ramifications later in the week.
Round two against perennial easy beats Eastland was another very slow start for many but everyone found a way to get a win up to record a 8-0 victory. Scores were not too flash so hopefully the lads are saving their best golf for the top teams. Trent was the big mover in the comp recording 69 to lead at -4 from Rhys -2 and Tyler -1. Northland continued their run with a great 6-2 win over Auckland and Waikato smashed Hawkes Bay to go to the top of the table alongside us and Northland. Tomorrow sees important games against North Harbour then Northland afterwhich we will have a good idea of our title chances. Josh Sedgwick and Nic Quantock-Holmes started their rep csareers in great fashion with two wins each.
Tonight we hit the town - ten pin and laser tag for the young ones and maybe a quick flutter at the Casino for the managers (in same complex).
PRACTICE DAY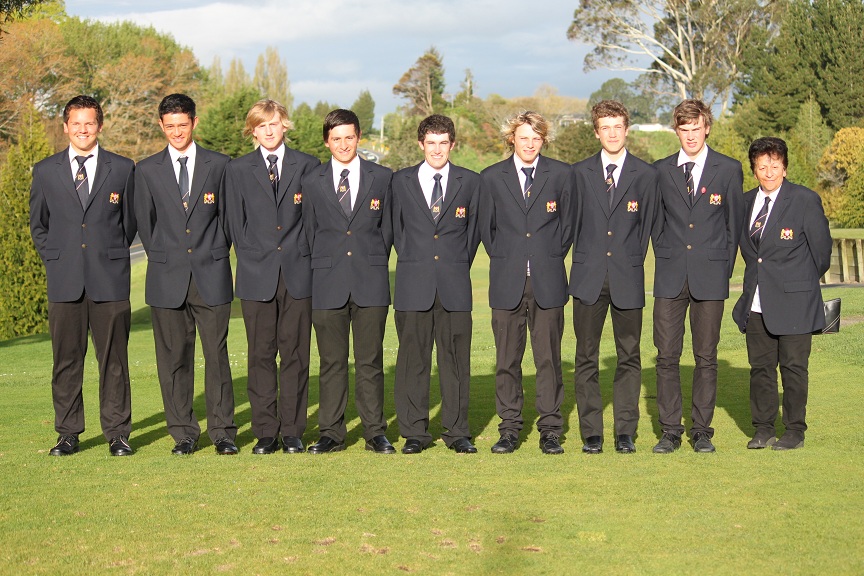 Yesterday the team all made their way to Cambridge, 3 players with Stephen, 3 players with Louisa and Tyler and Trent came direct from the Charles Tour event in Tauranga where Tyler finished a credible 11th and 5th amateur. A quick trip to pick up pizzas and mainly junk food! from Countdown before the boys hit the field for a game of touch. Sweaty and dirty they hit the showers to find they were cold! Someone forgot to turn the water heater on so a smelly night in bed lay ahead for the unbrave. Everyone watched the NRL final in the large entertainment area and were quyick to sleep by 10.30pm - an easy start for the managers.
Practice day and it is wet - it seems to always be wet and horrible up here so the players are at least used to it. A cooked cafe breakfast (only one all year for any teams - lucky boys) was delayed as long as possible so the boys could watch the Ryder Cup and by their 10.50am tee off the skies looked to be clearing.
The boys all had a great practice round with Nic Q-H reputed to have shot 68! Jackets and ties were donned for the team photos and dinner; the boys looked really good and were one of two teams in jackets - 5 years ago all teams wore them. The meal was sensational as always so the boys are not going to fade away. We left the club in time for the boys to have 15 minutes of touch on the field before telly, table tennis and Trents dreadful music!
PREVIEW
Our top 8 junior men will spend the first week of their school holidays walking around Cambridge Golf Club 7 times in 4 days as they try to repeat the side's 2009 victory at the Junior Interprovincial. Three of the eight players from that side remain, Tyler Hodge, Trent Munn and Kaylin Huwyler. Each will be playing the event for a 6th time with only Munn age eligible to return on 2013. They will be joined by Rhys Harold and debutant Josh Sedgwick in the under 19 section and Alex Whiley, Michael Birchall and debutant Nic Quantock-Holmes in the under 16's.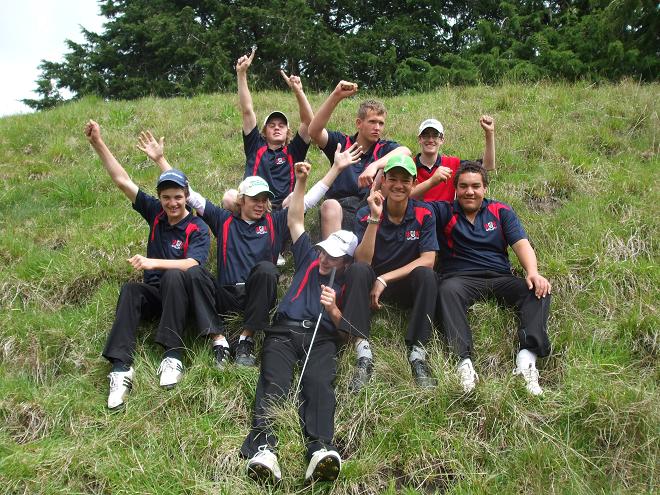 On paper they are the side to beat. Hodge and Munn are both in NZ Golf's Srixon Development Academy with Hodge now ranked 5th in the country. Both will be travelling directly from the Carrus Open in Tauranga (Charles Tour) so should be in good form to dominate. Munn, playing at number 2, is fresh of a Wanganui Open victory and with a score average improvement of more than 1.5 shots this season he will be very tough to beat. Rhys Harold's recent great play is rewarded with the number three position. Also with a huge score average improvement, he gave everyone a scare at the recent NZ under 19's finally finishing third in the under 17 category. Huwyler has a great record at this event which he will need to back up should the team lift the trophy next Friday; historically the number 4 and 5 positions have held the balance of victory so as a debutant at number 5 Josh Sedgwick is in for a baptism of fire. Most teams are in the same position with their number 5 but Josh's recent form which has included a number of subpar rounds in the weekend comps at Manawatu Golf Club means he will be there to make a name for himself and not to make up the numbers. The Under 16 group is a mix of experience and talent with Alex Whiley and Michael Birchall having already played at the event. Whiley has had a standout year, breaking par for the first time in the LawnMaster and then followed that up with a stellar A Grade pennant season at number two for Levin. Birchall in his own right has had a great season too. He represented NZ a the World Juniors in Las Vegas after winning the Junior Tiger competition and has recorded a number of subpar scores in recent Order of Merit events. A 3rd placing in the under 15's at the NZ Age Groups shows he is on the top of the pile in his age category. Debuting at number eight is Nic Quantock-Holmes. Another of the Alan Hyatt stable at Manawatu Golf Club, Nic has improved dramatically in the past six months to stamp his ownership on the final position. He will be leading the team out each round and his steady scoring should give the side the start they need as they play for their second title in four years.
The event starts Tuesday morning and finishes on Friday.
"