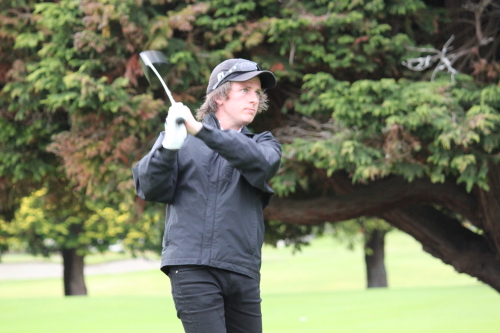 Manawatu v Marton
Foursomes: Manawatu 2 - 2 Marton
Singles: Manawatu 4 - 4 Marton
Willie Steer made a match halving birdie up the last for the scores to be tied 6-6. Marton win as number one Lachie McDonald beat Trent Munn 6/5. A win in their first ever A grade final, the team beat Feilding at Feilding just to make the top 4 then beat Levin at Levin in the semi before beating Manawatu at Manawatu - impressive!
Foxton v Castlecliff
Foursomes: Foxton 2 - 2 Castlecliff
Singles: Foxton 4.5 - 3.5 Castlecliff
Foxton win and move from C Grade to A Grade in two years after Junior Tatana and Lance Knowles held on over the last two holes to see the team home 6.5 - 5.5 over a strong Castlecliff challenge. Rumour is the clubhouse will be rocking tonight!
Semis Scores - will be updated asap
Images from Foursomes - Manawatu v Feilding
Levin v Marton
Foursomes: Levin 2 - 2 Marton
Singles: Levin 3 - 5 Marton
Total: Marton win 7-5
Manawatu v Feilding
Foursomes: Manawatu 4 - 0 Feilding
Singles: Manawatu 6 - 2 Feilding
Total: Manawatu win 10-2
Foxton beat Hawkestone 10-2. Castlecliff beat Buckley and now travel to Foxton tomorrow.
"