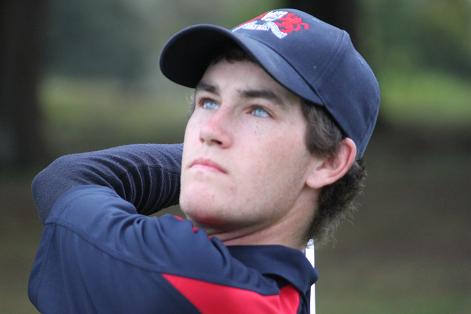 Tyler Hodge has been selected as one of four juniors to compete alongside the senior men, senior women and junior women in the Trans-Tasman Trophy against Australia which will be played at Peninsula Golf Club in Melbourne in early March.
Each team competes for its own trophy, with the juniors playing for the Clare Higson trophy. An overall Trans-Tasman trophy for the combined result is awarded and when last played in 2010 at Royal Wellington, Australia thumped the NZ team, winning all but the Junior Women's event where Lydia Ko and Cecilia Cho were debuting.
Hodge finished 2011 ranked 15th in the country after a bunch of top 5 finishes in the late season Charles Tour events and a runner-up finish at the NZ Under 19 Championship. With experience at international play having self funded trips to Australia in previous years on top of previously representing the country in Scotland at the Junior British Open, this experience should hold him in good stead against the best Australasia has to offer.
The Womenâ€quot;™#39;s and Junior Girls team is to be managed by Libby Steele.
The Womenâ€quot;™#39;s team is: Chantelle Cassidy, Emily Perry, Lydia Ko and Sarah Bradley.
The Junior Girls Team is: Catherine Bell, Julianne Alvarez, Laura Hoskin and Wenyung Keh.
The Menâ€quot;™#39;s and Junior Boys team is to be managed by Brent Paterson.
The Menâ€quot;™#39;s team is: Ben Campbell, Blair Riordan, Mathew Perry and Vaughan McCall.
The Junior Boys Team is: Compton Pikari, Ryan Chisnall, Sam An and Tyler Hodge.
"