The Manawatu Wanganui Mens Interprovincial team will make a start Tuesday afternoon in the 2015 Interprovincial Champs in Invercargill.
The team will be amongst the favourites after making the semi finals for the past 3 years, and winning the event in 2013. From that winning team in 2013, three players are back to compete again this year - Josh Munn, Lachie McDonald and Hayden Ring. Back in the team after 5 years absence is Regan Cording, while Josh Sedgwick will be making his first appearance at the event. Experienced player Junior Tatana is the reserve, and could get some matches if any of the players struggle for form.
This could be the last time Josh Munn and Lachie McDonald feature at the event, as both are looking to further their golf in the Pro ranks shortly. Munn has played number 1 for the Manawatu Wanganui team now for a number of years, and is the current NZ number 1 ranked amateur. McDonald has also been part of the team now with Munn for a number of years and picked up the player of the tournament when the team won in 2013. They both confident of bringing home the trophy again, before heading off to tour qualifying.
A number of teams look set to challenge for the title this year with defending Champs Waikato, and Otago, looking particularly strong. Other teams to watch out for include Auckland, Northland, North Harbour, Bay of Plenty, Wellington, and Canterbury.
From the favoured teams Manawatu Wanganui will face North Harbour, Bay of Plenty, Canterbury and Waikato in pool play.
With a third place ranking based on last years finish, Manawatu Wanganui has a bye first up on Tuesday morning. The event round robin runs through to Friday afternoon, and semi finals and finals are played on Saturday.
To follow the progress of the event click here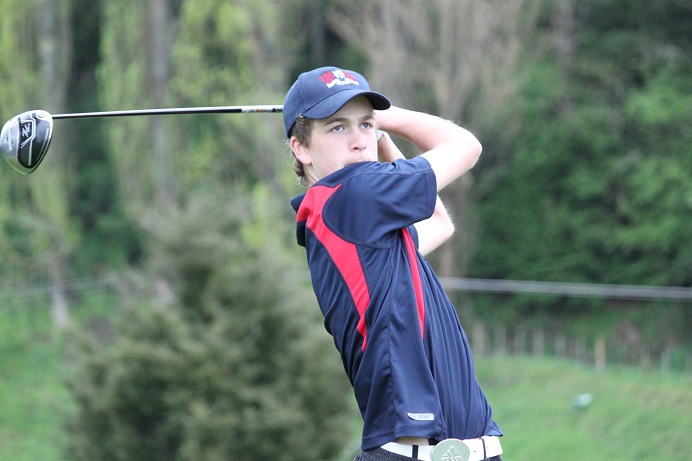 Josh Sedgwick will be making his debut at the 2015 Interprovincial Champs