Lachie McDonald showed his class over the closing stages of the Mortgage Link Manawatu Open to claim the title by a single shot yesterday. After a slow start to round 2, Lachie stormed home with a run of birdies in his final 6 holes to finish 2 under for the event, and finish one shot clear of Taranaki rep players Brad Hayward (71, 72) and Sam Jones (71, 72). The Taranaki district sent down 10 players to take part in the event, and they claimed 3 of the top 4 spots with Jamie Reid (73, 74) finishing 4th. The next best of the Manawatu Wanganui players was Josh Sedgwick (78, 70) and Tyler Lock (75, 74) another shot further back.
In the Womens section Manawatu's Emma Clayton with rounds of 78 & 74, won by 6 shots over Levin's Brydie Hodge (76, 82).
Well done to all players that competed for making sure this was another successful event.
Click here to see Mens Gross Results
Click here to see Womens Gross Results
District Team Selections
The Mens and Womens selectors would have done quite a bit of head scratching after the event, as they are closer to naming the Interprovincial teams. The Mens selectors have named a team to compete at Wairakei and Kinloch for the new match against BOP in a fortnight. With Josh Munn and Tyler Hodge both available for selection, this adds real strength to the line up. Lachie McDonald, Tyler Lock and Rhys Harold all claim spots through their top 3 positions in the District OOM. The remaining 3 spots would have been tough for the selectors, but youngsters Micheal Birchall and Josh Sedgwick were given a spot due to consistent results lately including on Sunday, and Junior Tatana was also selected, but due mainly to his past performance and experience at this level of competition. The SBS team to travel to Invercargill will be selected shortly, and Toro team selection will be left until the selectors have had more opportunity to assess player form. It is likely that just 2 spots will need to be debated by the selectors. The top 4 seems very straight forward, with the high performing, Josh Munn, Tyler Hodge and Lachie McDonalds being obvious selections. Castlecliff's Tyler Lock has cemented a spot in the Toro line up by finishing 2nd on the OOM, and has shown consistent form throughout the rep season. Selectors will therefore likely to have to make a decision over the 5th player and who they take as a reserve. The reserve spot could be important as cover, in case another player struggles for form during the week of competition. With the competition being so tight for those spots among a large group of players, some may be disappointed by non selection. However players need to realise that the only certain way to be picked for a team such as the Toro, is to finish in the top 2 in the local OOM, as Tyler Lock has done this year.
The Womens selectors have delayed the selection of the Womens team until they have had more time to consider their team. Three players again will be almost certain picks, with Emma Clayton, Brydie Hodge, dominating local events, and Amber-Rose Thompson-Newth a clear third. The 3 other positions in the squad are less straight forward, so the selectors have made sure they have left time to consider positions for the team.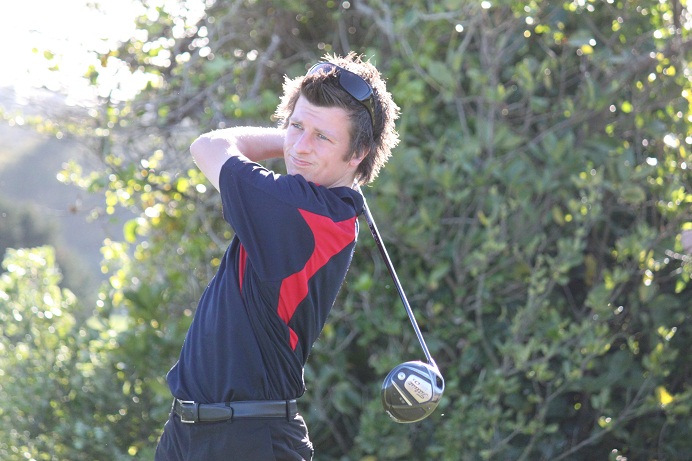 Mortgage Link Manawatu Open Mens winner Lachie McDonald