Lachie McDonald and Brydie Hodge set new course records today in winning the Challenge Cup played today at Marton Golf Club.
McDonald, playing on his home course fired a 5 under par 67 to set a new mark from the current championship tee layout, to take a 5 stroke lead over NZ Rep Tyler Hodge, and Feilding teenager Liam Finlayson, both shooting 72. The round could have been better had it not been for losing his ball up a tree on his final hole, the par 5 4th hole. That was McDonalds only dropped shot of the round.
Heading into the afternoon most people were probably thinking that McDonald would continue his hot scoring, and therefore it was a question of by how many he would win by, rather than whether he would win. However golf is a funny game, and a few errors let a couple of other players in for a chance to snatch victory. In the end McDonalds 2nd round 76 and 1 under par final total was just enough to record a one shot victory over Tyler Hodge, who recorded his 2nd straight 72.
In the womans field 3 players were tied after the morning, Brydie Hodge, Emma Clayton and Amber-Rose Thompson-Newth all shot 77's. When Emma Clayton returned a new course record 68 in the afternoon, it seemed as though she would take out the title. However the current NZ U19 champion Brydie Hodge, had other ideas, by blitzing around the Marton layout in an amazing 65, meaning Clayton's course record lasted just a few moments.
The sub 70 rounds by McDonald, Hodge and Clayton were a real stand out on a day where many other players struggled. The only other sub par round was recorded by another Feilding teenager Jayden Hunter with a 2nd round 71. The day was reasonably fine, and the wind never really picked up to more than a steady breeze. The course, including the greens, was in excellent condition and therefore average scoring was expected to be good. However the Marton layout demands some accurate tee shots, and the subtle green breaks will often frustrate anyone who's putting game is not on song. The course is well regarded as one of the best in the district at providing both a challenging yet very fair test of golf. If your game is on, low scores are attainable, but if not it doesn't take long for the score to mount up.
The Manawatu Wanganui rep teams to contest the Shand Cup, Sybil Green and Freyberg Masters will be announced in the next couple of days.
Click here to view all gross scores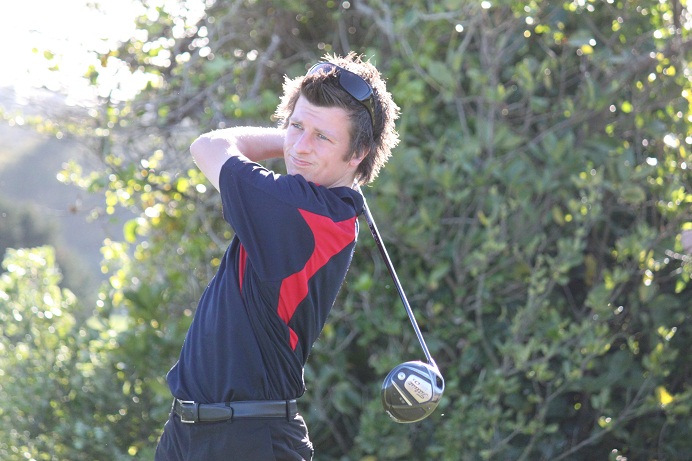 Lachie McDonald - Winner of mens Challenge Cup title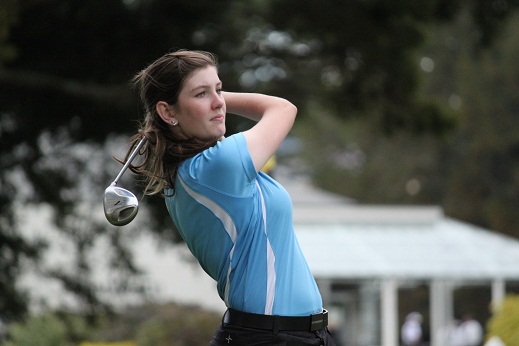 Brydie Hodge - Winner of womens Challenge Cup title